Browse through fantasy team jokes to find funny picks and cool picks.

Check out our complete list of fantasy team picks.
Are you looking for the best dirty fantasy football teampicks? Find the perfect funny name for your fantasy football picks.
Fantasy Football 6th Pick


I have the 6th pick in my fantasy football draft. I have started research on who might be available and look at a position scenario on whether to pick a running back or wide receiver. I want to win my fanasy league this year because my neighbors will rip on me if I don't and I don't want that to happen.
OK. Here is my pick: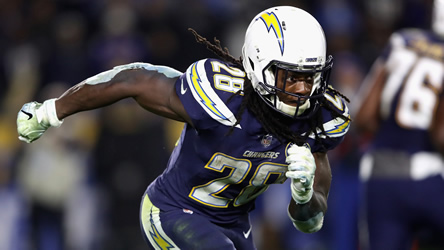 Melvin Gordon - RB -LAC
Just like every other season, you can expect for running backs to be flying off the board right away in the first round. I have always been a big believer in locking up a top tier RB in your first two rounds. Most times this happens via the the 1-RB or 2-RB strategy. Melvin Gordon fits this strategy at the 6th pick since he has been a top 8 RB numbers in 3 seasons straight. Here are some super players that also might be available with the 6th pick:
Christian McCaffrey Car - RB
Jared Goff LAR - QB
Saquon Barkley NYG - RB
Russell Wilson Sea - QB
Drew Brees NO - QB

Good luck this season!