Hello. Dr. Odd here. I have done a lot of these q and a's over the years. I recently opened it up to my facebook friends. Enjoy!
We would like to introduce Randy.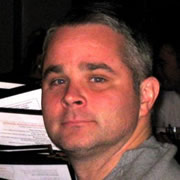 What kind of radio station do you listen to usually? 
Wxrt (alternative?)
What is the 1st thing you want to do when you get home from work or when you wake up on the weekends?
play with kids
Who would you like to pattern yourself after?
My mother
What is your favorite vacation spot?
Paris
If you could get paid the same amount of $ at your current job and do anything, what would it be?
Left Fielder, Chicago Cubs
If you found $200 in the trash and you had to spend it that day, what would you do with it?
Nice dinner
Got kids?
2
What is your favorite town or state in the United States?
Wailea, Hawaii
What do you usually eat for dinner?
Some sort of meat
What is your favorite website?
espn.com
What do you do for $?
Construction, real estate consulting
Dogs or cats?
Dog
What is your salad dressing of choice?
Thousand Island
What is your favorite fast food place? What do you order there?
In and Out Burger
Double Double with Fires
Where do you see yourself in 10 years?
Hopefully doing the same stuff as today
What do you do exactly in your job?
I run two companies.  One is a general contractor that does commercial construction.  The other is a company that assembles real estate portfolios for institutional investors and raises equity for commercial developments.
What kind of car do you have?
2003 Chevy Trailblazer
If I had all the time and money, I would love to ...
Ski all day
What do you like to do on the weekends or in your spare time?
Time with family.  And baseball
If you could name yourself, what name would you choose?
Randy
What is the last movie that you have seen that you enjoyed?
Big Fish
What book are you reading now or have read recently?
The Long Walk
What is your favorite magazine?
The Week
What is your favorite TV show?
Mad Men
What is your favorite sport to watch?
Baseball
What is your favorite sports team?
Cubbies
What is your your favorite outdoor activity?
Skiing
What is your favorite food?
Pizza
What do your order on your pizza?
Anything.  Changes all the time
What is your favorite snack?
Caramel corn
Where do you live?
Chicago
In less than five words, describe yourself.
Active, motivated, fun, generous
What is under your bed?
soda and water
Name 3 things you like - example: I like sports and punk music and webpages.
live music, live sports, running
What is the highest education level you have completed?
Two master's degrees
If you can be a street performer, what celebrity would you like to impersonate?
John Belushi