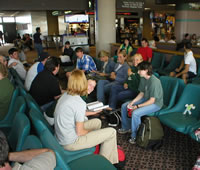 It only seems right to simply state that when you are in an airport you should act as you would any other time in your daily routine. People should know that it is right to be respectful at all times, and to use common sense and courtesy toward others.
Unfortunately, it appears that some people lack in the areas of respect, common sense, and courtesy. There are a number of humans out there that fall short of these personal traits. In fact, I believe its the majority of humans that seem to be ignorant to these ideas while they are traveling, especially in the airports. Some of their obvious actions include, but are not limited to:
* Stop yelling at the staff. Being rude to the airport/airline staff just doesnt make sense. (Have people forgotten they are in charge of their luggage, the flight, etc?) Whats the point?

*With the new self-check in kiosks – You do not have to wait for an airline representative to call you over. When a terminal becomes available, go ahead and walk up to it and follow the instructions on the screen.

* Blocking the aisles in the runway terminals by standing in a line waiting to get on a plane that hasnt even begun boarding.

* Waiting in the line to board the plane before your seat section has been called, duh.

* Ignoring someone when they say excuse me.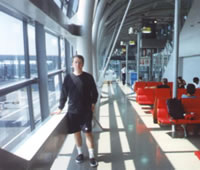 * If you're on the moving walkway and not moving, stay to the right. Some people are in a hurry and are trying to walk past you on the left.

* Shower (or at least wash off your body stench) before you get on an airplane. It is only respectful to the others that have to sit in close proximity.

* DO NOT wear strong cologne or perfume as that may irritate others or even cause allergic reactions.

* Be conscious of the person sitting next to you. You MUST share the arm rests with these people. Everyone is a bit crowded and uncomfortable.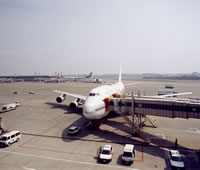 * When the airplane lands listen to the instructions, they clearly state that no one should remove their seatbelt until the plane has arrived at the gate and the seatbelt sign is turned off. Then, why do so many people remove their seatbelts prior to this? Maybe the answer is that they dont understand English. All of the seatbelts clicking prior to the allowed time is just ridiculous.

* Exiting the plane should be simple. It should be done in an orderly fashion, row by row, beginning with the front of the plane and moving back. Then why do people shove ahead and rush to get off the plane? Most of these people will arrive at the luggage carousel only to discover that they have to wait another 15 minutes or so for their luggage.

* Blocking the entire carousel for picking up your luggage. People need to be courteous and make room for others.