Updated: 4/30/01

Words
email has been so great to me. it like has given me a buddy of mine - nathan and got me back in touch with old friend of mine helen jane. if i didn't get their email addresses i might just hear from them like never. i became friends with nathan 2 years ago cause i saw his email address on someones distro. now roman me and him hang out like 2 times a week and email like 17 times a day to funslice@romann.net. God bless the email. Snail mail and voice mail fucking suck. I hate them. I work for a phone company and I hate the phone. Weird. But email is easy and quick and funand a lot of them make me smile. If i had a job where they didn't have email I would tell them to fucking blow me 'cause they are dumb as hell. what did people do before email? Email makes me more comfortable around people too. like be emailing someone and you can get to know them sowhen you talk to them in person - all that dumb get to know you shit is already done. thanks.

Email Attachment of the Week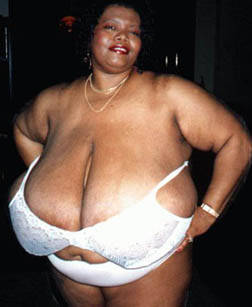 Joke of the Week

One day, mom is cleaning Junior's room and finds a pile of S&M magazines under his bed. When dad comes home from work, she shows the magazines to him. Mom asks, "What should we do about this?" He shrugs and says, "All I know for sure is, I sure as hell ain't spanking him."

Email Train of the Week
"Mark Moroni" can you please tone down the curse words. you're team is gonna have to forfeit softball if this keeps up. love, the douchebag ump.
jshin@focal.com Oh, sorry. I should be a better cheerleader.
Dear Douchebag ump,
It is EXTREMELY important to me that Team Mullets continues to win and not lose any players. So, please keep in mind that as a supporter of the team, I will do anything, ANYTHING, in my power to make this happen.
"VanHorn, Nathan" anything?
jshin@focal.com Only if you're the douchebag ump.
"Mark Moroni" that ump will probably want to kick you out because you pump your fist.
Shin Pumping fists, are you some sort of pervert?
Andrew P Ziola: fisting, that is funny shit that was great
Love, Z

E-mail me if you have anything you want to post on this page.