5/5/04: The final decision was difficult. I had to say goodbye to:
John Stamos
He is going through a difficult time in his life right now and needed
to be alone with his deepest and most private thoughts. Johhny Depp is the man for the job! He can clean my house anytime. Naked of course.

4/28/04: Today is a sad day. I must say good-bye to
Gavin Rossdale.
Gwen told me that she needed Gavins powers at home to make a baby so I must grant her wish. It's between the 2 Johns now.
4/21/04: The men are really putting forth thier best efforts but three must go. They are
Brad Pitt
Alex Gonzalez
Jason Lewis
Brad Pitt, although quite sexy while cooking in only an apron, supports Girls Gone Wild videos and I can't allow that kind of smut in my home. Alex Gonzalez could probably get me and my friends great Cubs tickets, but my cleaning schedule would interfere with the current baseball season. Finally Jason Lewis, although quite the performer on Sex and the City, just couldn't get our yard-work done properly. Sorry guys. Work a little harder and maybe we can audition you for Mildenhood!!!!
4/15/04: The competition is fierce. I had no idea that so many men wanted to be house boys! Although they all possess wonderful qualities, 4 must be kicked in the ass to the curb. They are:
Mark Wahlberg
Matt Damon
Josh Duhamel
Mark Paul
I have chosen Mark Wahlberg because he fooled around with Paris Hilton...DIRTY! Matt Damon has a great smile but cleaning a bathroom floor does not require dazzling white teeth. Josh Duhamel is gone because he moved from Pine Valley to Las Vegas and I don' t think he would be happy here in Geneva cleaning my house. Then Mark Paul (a.k.a Zach) must go because when tested on the basics of cooking, failed miserably. What will it take to find a good house boy around here???
4/7/04: This is the most exciting elimination yet!!! Here are the next 5 boys that must go.
Christian Slater
Davis Beckham
Bill Rancic
Adam Brody
Nick Lachey
Christian Slater because of the hair. Davis Beckham because he is prettier than almost all women that I know. Bill Rancic because I have a strong feeling that he will be moving to New York soon. Adam Brody just because of that picture! And finally Nick Lachey because I think Jessica would kill herself without him! I will miss these boys, but there are plenty more for me to choose from!
3/31/04: Here are my first ten cuts.
Jesse Palmer
Randy from the Real World
Ashton Kutcher
Colin Farrel
Eddie Cahill
Carson Daly
Ryan Phillipe
Freddie Prinze Jr.
Henry Simmons
Jon Bon Jovi
I am sorry to see them go. I think that any one of these men would make fine "House boys" but alas, I can only have one. Did you screen these boys on their cooking, cleaning and massaging skills? Pedicures are also a plus!
Welcome to The Webmistress, Season 2. We had so much fun with the first Webmistress about a year ago so we decided to do another one.
This season we have a new Webmistress, her name is Wendy.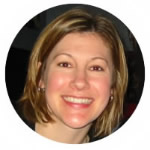 Every week, Wendy is going to narrow down the field of lovely men until she finds the one she wants to spend the rest of her life with.