Pittsburgh Steelers News
Pittsburgh Steelers news, rumors, scores, schedules, predictions, picks against the spread
Pittsburgh Steelers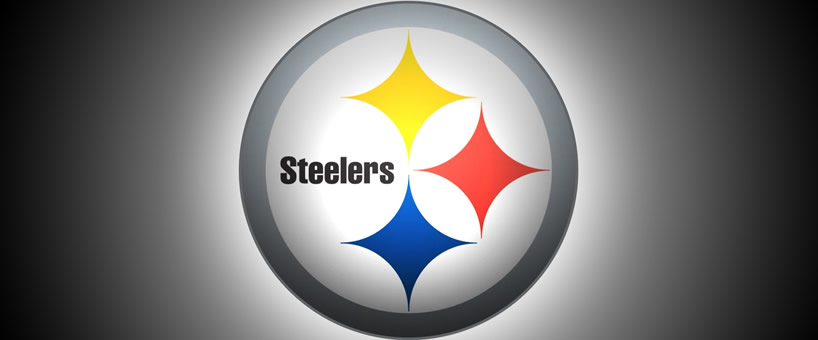 Do you want all of the Steelers headlines from popular Steelers websites all in one place? This is the place!



Site: Steelers Gab
Steelers Losing OT Chris Hubbard to the Browns on a Five-Year Deal
CB William Gay Says He?s Being Released by the Steelers
Report: Steelers Set to Say So Long to Safety Mike Mitchell
Steelers Gab 2018 NFL Draft Scouting Report: Louisville QB Lamar Jackson
Ryan Shazier Won?t Play for the Steelers in 2018; Will Be on Exemption List
Kevin Colbert on Steelers WR Martavis Bryant ? He?s Not Going Anywhere
What Improvements Can Steelers Fans Expect Next Season?
Four Things To Improve The Steelers For 2018
Steelers Gab 2018 NFL Draft Scouting Report: Notre Dame G Quenton Nelson
Steelers LB Ryan Shazier Says He?s Planning to Play Again and is ?Still Reaching for That Hall of Fame?

Last Updated: March 18, 2018

Site: Heels, Sox & Steelers
Wait, There's a Draft Tonight?
NEW THREAD
Game Thread, Week 21: Green Bay Packers
Game Thread, Week 20: New York Jets
Game Thread, Week 19: Baltimore Ravens
Game Thread, Week 17: Cleveland Browns
Game Thread, Week 16: Carolina Panthers
Game Thread, Week 15: New York Jets
Game Thread, Week 14: Cincinnati Bengals
Game Thread, Week 13: Baltimore Ravens
Game Thread, Week 12: Buffalo Bills
Game Thread, Week 11: Oakland Raiders
Game Thread, Week 10: New England Patriots
Game Thread, Week 9: Cincinnati Bengals
Game Thread, Week 8: New Orleans Saints
Game Thread, Week 7: Miami Dolphins
Game Thread, Week 6: Cleveland Browns
Game Thread, Week 4: Baltimore Ravens
Stuff
Game Thread, Week 3: Tampa Bay Buccaneers
Game Thread, Week 2: Tennessee Titans
QB Controversy!
Game Thread, Week 1: Atlanta Falcons
Down Goes Byron
Listen to Me Talk About the Steelers...

Last Updated: March 18, 2018


Site: Pittsburgh Steelers source:espn - Google News
This RSS feed URL is deprecated
Pittsburgh Steelers' 2018 free agency: Jon Bostic a much-needed starting option at ILB - ESPN (blog)
Tyrann Mathieu's skill set has to intrigue Steelers - ESPN (blog)
Steelers should focus on Avery Williamson, Preston Brown in free agency - ESPN (blog)
Cap crunch: Steelers' star power creates unique free-agency challenge - ESPN (blog)
Aussie punter Jordan Berry almost lost visa, stays in US with Steelers' quick deal - ESPN (blog)
Antonio Brown converts 2018 base salary into signing bonus - ESPN
LeBron James lets JuJu Smith-Schuster down easy, not joining Steelers - ESPN (blog)
Combine standout Shaquem Griffin fits Steelers' need for speed - ESPN (blog)
RB Bell to play, but nothing 'extra' without deal - ESPN
Steelers hope for 'common ground' with Le'Veon Bell on new deal - ESPN

Last Updated: March 18, 2018

Site: FOX Sports Digital
Moose, Soler and Schwindel lift Royals to 11-9 win over Cubs
Billings and Canada hope to propel UCLA to Sweet 16 again
AP source: Raiders trade returner Patterson to Patriots
Avalanche beat reeling Red Wings 5-1
Martin Truex Jr. scores first win of the year in California | 2018 AUTO CLUB | FOX NASCAR
2018 NFL Draft First Round Draft Order
Plenty on line when Warriors, Spurs collide (Mar 18, 2018)
Marquette scores season-high 101, beats Oregon in NIT (Mar 18, 2018)
Woods makes a brief run at Bay Hill until a big miss
'Gym Day with Jim Day' is now a reality for Joey Votto
Last Updated: March 18, 2018



Warning: MagpieRSS: Failed to parse RSS files. (> required at line 170, column 33) in /home/ziola1048/drodd.com/mysportsscoop/rss/rss_fetch.inc on line 238

Warning: array_slice() expects parameter 1 to be array, null given in /home/ziola1048/drodd.com/mysportsscoop/steelers/index.php on line 257
Site:

Warning: Invalid argument supplied for foreach() in /home/ziola1048/drodd.com/mysportsscoop/steelers/index.php on line 260
Last Updated: March 18, 2018

Site: Scout.com > SteelCityInsider.net
Camp Sleeper: RB Trey Williams
Watson Brings Power To Steelers' Backfield
Money Matters: For Whom the Bell Tolls
No Deal
Orndoff Ranks With Top Steelers Sleepers
Kelsey's Instincts Run In Family
Buckle Up, Big Dan!
Francis Kallon: From London To Latrobe
Galambos Opens A New Door
Training Camp In The Day
The Phazahn Flash
Reserve DL Ready For Increased Load
Crazy Bend: Steelers' Rookie Pass-Rusher
Holba Hears From Harrison
Steelers' Camp Sleeper: 'Chucky'
JuJu Not Afraid To Be Great
Just My Opinion ...
Thrown Into Spotlight, Watt Doesn't Shrink
Steelers Notebook: Lord Stanley Shows
Q&A: Ben Roethlisberger
Butler Putting Defensive Plan Together
Notebook: Steelers WRs Tearing It Up
Buy One, Get Two Months Free Special
Changes Coming To Steelers' Secondary
Notebook: Big Al, New Dime LB, Slot CB Star
Did Steelers Find Their Punt Returner?
Foster, Pouncey Bring The Energy
Steelers Notebook: X, Javon, Martavis, More
Steelers' Williams Challenges His Critics
Steelers Notebook: Stafford Scouting Report
Last Updated: March 18, 2018



Site: Pittsburgh Steelers on Yahoo! Sports - News, Scores, Standings, Rumors, Fantasy Games
Steelers sign Jon Bostic

Last Updated: March 18, 2018

Site: Behind the Steel Curtain - All Posts
Why Steelers fans should still be appreciative of Ben Roethlisberger after all these years
Steelers adding Jon Bostic likely means reunion with Lawrence Timmons won?t be happening
Steelers sign LB Jon Bostic to 2-year contract
Vontaze Burfict?s appeal indirectly blames JuJu Smith-Schuster for his PED violation
Steelers hosted free agent special teams ace Matthew Slater
Mason Rudolph talks about his own comparison to Ben Roethlisberger
Steelers do Jordan Berry a solid, help him avoid missing his own wedding date
Several Steelers hit some big pay days via roster bonuses Friday

Last Updated: March 18, 2018



Site: Steelers ? CBS Pittsburgh
Ireland Funds Gala Honors Dan Rooney?s Service To Ireland
Exclusive Interview: Steelers Linebacker Ryan Shazier ?Definitely? Believes He?ll Return To Heinz Field
Pittsburgh Steelers 2018 Free Agency Tracker
Steelers Game-Worn Jerseys Up For Auction
First JuJu Smith-Schuster Bobblehead Includes JuJu?s ?Sweet Ride?
Le?Veon Bell Addresses Contract Situation In Instagram Video
JuJu Campaigns For LeBron James To Join The Pittsburgh Steelers
Steelers Use Franchise Tag On Le?Veon Bell Again
Report: Steelers To Use Franchise Tag On Le?Veon Bell
Heinz Field To Expand Pub 33 For Patio Dining, Non-Game Day Service
Pittsburgh Steelers GM: Ryan Shazier Will Not Play In 2018
Social Media Freaks Out After Steelers RB Le?Veon Bell Changes Photo & Name
Report: Teen Sues Steelers? Sean Davis For Alleged Cyberbullying
Dunlap: Shazier Contract Situation Could Be Issue
Steelers? Shazier Opens Up About Injury To Teammate
Harrison Returns To Pittsburgh To Help Keisel ?Shear Da Beard?
Roosevelt Nix Says Le?Veon Bell ?Absolutely? Wants To Be A Steeler
Steelers Kevin Colbert: ?None Of Us Were Good Enough Last Year?
Steelers Hire Former PSU Football Coach Tom Bradley
Dunlap: James Harrison?s Legacy Seems Shot In Pittsburgh
Steelers President Art Rooney II: QB Ben Roethlisberger Wants To Play More Than 2 Years, Team Trying To Sign Bell To Long Term Deal
Report: Steelers? Ryan Shazier Has Movement In Legs, Cannot Walk On His Own
?I Guess If I Had To Choose??: Pittsburghers Choose Between Lesser Of 2 Evils In Super Bowl
UPMC: Steelers? Ryan Shazier Discharged From Rehabilitation Institute
Dunlap: Be Sure To Stay Likable, JuJu
Steelers Sign Ken Griffey Jr.?s Son To Futures Contract
Pittsburgh Named 2nd Best City For Pro Football Fans
Texas Man Charged After Threatening To Kill Steelers Fans, Players
?It?s His Legacy?: Mike Webster?s Family Fighting To Be Part Of NFL Concussion Settlement
Even From Beyond, Pittsburgh Steelers Fans? Dislike For Patriots Lives On
JuJu Smith-Schuster Tops NFL?s List Of Best-Selling Rookie Jerseys
Alan Faneca?s Home Up For Sale For $5.5M
Ron Cook Defends His Comments About Philly Fans On 94WIP
Report: Browns Hire Todd Haley As Offensive Coordinator
Dunlap: Pittsburgh Has No One To Root For
Steelers Officially Name Randy Fichtner As New Offensive Coordinator
Steelers Fan Rear-Ends Jaguars RB Leonard Fournette?s Car
Offensive Line Coach Mike Munchak To Stay With Steelers
Dunlap: No Excuses Now, Ben
Jacksonville Bakery Thanking Roethlisberger With 7 Turnovers
Last Updated: March 18, 2018

Site: TribLIVE Steelers Stories RSS Feed
Steelers sign free agent LB Jon Bostic
Former VP Joe Biden remembers Steelers Chairman Dan Rooney as humble, generous
Patriots? Rob Gronkowski crashes bachelor party dressed as leprechaun
Bengals LB Vontaze Burfict facing another suspension
Vikings cap Kirk Cousins welcome party, with $84M guaranteed deal
Saints, Pelicans owner Tom Benson dies at age 90
Last Updated: March 18, 2018


Pittsburgh Steelers
Find Pittsburgh Steelers football schedules, scores, news & game day photos provided by Pittsburgh Post-Gazette in Pittsburgh PA.
---
---