I was thinking that it would be neato to do a mini Q and A with the people that hit my website. Why? Cause I love hearing from the people that goto drodd.com daily, weekly, monthly, and when they are on the toilet. This new installment is called Dr. Odd's Fans. If you think that you go to drodd.com too much or just want to be interviewed on this page - let me know. Even if you don't want to be on here, let me know because it is great finding out who you people are. Love - Odd Doctor.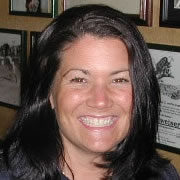 How are you?
I am great. I love life and being me and looking at Dr. Odd everyday.
Who are you?
Heather Hummel (heatherhummel1234@yahoo.com) - Financial planner by day, vixen by night.
How did you hear about Dr. Odd.com?
I heard about Dr. Odd from one of Dr. Odd's greatest friends Kim Baker. She and I are addicted to Dr. Odd. The first thing we do when we get here in the morning is pull it up.
Has Dr. Odd.com done anything for you?
It puts me in a good mood. Even if I am in a pissy mood, it somehow always makes me laugh.
What is your favorite part of Dr. Odd.com?
Honestly, I LOVE everything. The first thing I look at is My Life Recently. I like to look at all the pictures. Then for some weird reason, I like to see what Dr. Odd had for lunch everyday. The shit he eats amazes me.
What is your least favorite part of Dr. Odd.com?
I don't think I have one. It is all so bazaar that it just keeps you intrigued.
Are you odd?
Not at all. I am perfectly normal.
What do you think should be the next goofy thing on Dr. Odd.com?
I think Dr. Odd should do a daily advice problem for people who are having problems like boyfriend/girlfriend or work or whatever. It would be interesting to see Dr. Odd's take on people's problems.