Pittsburgh Steelers News
Pittsburgh Steelers news, rumors, scores, schedules, predictions, picks against the spread
Pittsburgh Steelers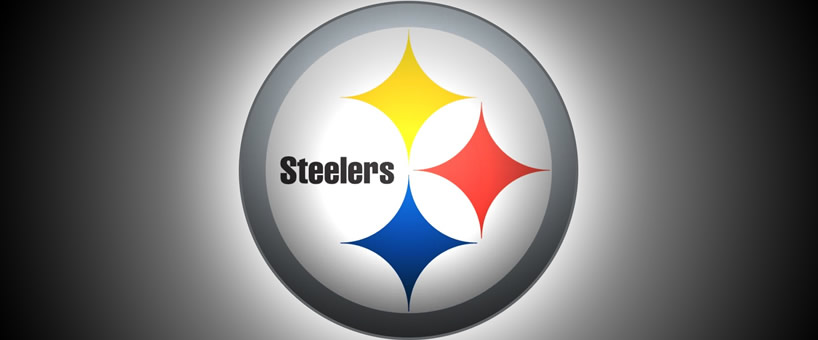 Do you want all of the Steelers headlines from popular Steelers websites all in one place? This is the place!



Site: Steelers Gab
Steelers Rookie RB James Conner ? The Hottest-Selling Jersey in the NFL
Steelers to Honor Former Chariman Dan Rooney with a Patch on All Uniforms in 2017
Former CB Ike Taylor to Help in Steelers Scouting Department This Summer
Will the Final Bell Toll for Le?Veon in 2017? Steelers and RB Can?t Come to a Deal
Clock Ready to Strike Midnight on Steelers and RB Bell Trying to Come to a Deal
Steelers Are Biggest Week 1 Favorites
Steelers Finish Off Signing Draft Class; Ink First-Round Pick T.J. Watt
Steelers Come to Terms with Third-Round Pick CB Cameron Sutton
Steelers One of Six Teams Listed Having a Shot to Unseat the Patriots This Upcoming Season
StubHub Is Offering 10% Off Tickets To Any Steelers Games!

Last Updated: July 27, 2017

Site: Heels, Sox & Steelers
Wait, There's a Draft Tonight?
NEW THREAD
Game Thread, Week 21: Green Bay Packers
Game Thread, Week 20: New York Jets
Game Thread, Week 19: Baltimore Ravens
Game Thread, Week 17: Cleveland Browns
Game Thread, Week 16: Carolina Panthers
Game Thread, Week 15: New York Jets
Game Thread, Week 14: Cincinnati Bengals
Game Thread, Week 13: Baltimore Ravens
Game Thread, Week 12: Buffalo Bills
Game Thread, Week 11: Oakland Raiders
Game Thread, Week 10: New England Patriots
Game Thread, Week 9: Cincinnati Bengals
Game Thread, Week 8: New Orleans Saints
Game Thread, Week 7: Miami Dolphins
Game Thread, Week 6: Cleveland Browns
Game Thread, Week 4: Baltimore Ravens
Stuff
Game Thread, Week 3: Tampa Bay Buccaneers
Game Thread, Week 2: Tennessee Titans
QB Controversy!
Game Thread, Week 1: Atlanta Falcons
Down Goes Byron
Listen to Me Talk About the Steelers...

Last Updated: July 27, 2017


Site: Pittsburgh Steelers source:espn - Google News
Vince Williams the lone new starter on Steelers' experienced defense - ESPN (blog)
Sammie Coates of Pittsburgh Steelers underwent knee scope - ESPN
Antonio Brown wants Steelers to extend 'special piece' Le'Veon Bell - ESPN
Pittsburgh Steelers need revamped defense to reach potential in 2017 - ESPN (blog)
Ben Roethlisberger-Martavis Bryant relationship crucial for Steelers' offense - ESPN (blog)
Steelers rookie James Conner is No. 2 in jersey sales behind Tom Brady - ESPN
Steelers' Le'Veon Bell: My value extends past ground game - ESPN
Le'Veon Bell on failed Steelers negotiations: 'I want to be valued' - ESPN
Martavis Bryant of Pittsburgh Steelers wants talk with Ben ... - ESPN
AFC North Q&A: Should the Steelers make long-term commitment to Le'Veon Bell? - ESPN (blog)

Last Updated: July 27, 2017

Site: FOX Sports Digital
Mets' Flexen to make debut vs. Padres (Jul 27, 2017)
After sweep of Rockies, Cardinals face D-backs, NL's other current wild card
Too many fans: Udinese vs. Hannover friendly called off
Kyrie Irving wants to burn the bridge between him and LeBron to the ground says Skip | UNDISPUTED
Preview: Rays begin key series vs. Yankees in New York
Preview: Marlins return home for 4-game series vs. Reds
Ex-swim coach charged in drowning death of Texas teenager
Braves ship struggling shortstop Dansby Swanson to minors
England loses early wicket but reaches 62-1 at lunch
Benches clear and Tigers take it on the chin
Last Updated: July 27, 2017



Warning: MagpieRSS: Failed to parse RSS files. (> required at line 170, column 33) in /home/ziola1048/drodd.com/mysportsscoop/rss/rss_fetch.inc on line 238

Warning: array_slice() expects parameter 1 to be array, null given in /home/ziola1048/drodd.com/mysportsscoop/steelers/index.php on line 257
Site:

Warning: Invalid argument supplied for foreach() in /home/ziola1048/drodd.com/mysportsscoop/steelers/index.php on line 260
Last Updated: July 27, 2017

Site: Scout.com > SteelCityInsider.net
Camp Sleeper: RB Trey Williams
Watson Brings Power To Steelers' Backfield
Money Matters: For Whom the Bell Tolls
No Deal
Orndoff Ranks With Top Steelers Sleepers
Kelsey's Instincts Run In Family
Buckle Up, Big Dan!
Francis Kallon: From London To Latrobe
Galambos Opens A New Door
Training Camp In The Day
The Phazahn Flash
Reserve DL Ready For Increased Load
Crazy Bend: Steelers' Rookie Pass-Rusher
Holba Hears From Harrison
Steelers' Camp Sleeper: 'Chucky'
JuJu Not Afraid To Be Great
Just My Opinion ...
Thrown Into Spotlight, Watt Doesn't Shrink
Steelers Notebook: Lord Stanley Shows
Q&A: Ben Roethlisberger
Butler Putting Defensive Plan Together
Notebook: Steelers WRs Tearing It Up
Buy One, Get Two Months Free Special
Changes Coming To Steelers' Secondary
Notebook: Big Al, New Dime LB, Slot CB Star
Did Steelers Find Their Punt Returner?
Foster, Pouncey Bring The Energy
Steelers Notebook: X, Javon, Martavis, More
Steelers' Williams Challenges His Critics
Steelers Notebook: Stafford Scouting Report
Last Updated: July 27, 2017



Site: Pittsburgh Steelers on Yahoo! Sports - News, Scores, Standings, Rumors, Fantasy Games
PFT preseason power rankings No. 1: New England Patriots
Cincinnati Bengals training camp: Three questions facing the team
Multiple teams will be using multiple planes to travel this year
Tamba Hali: Rant was about desire to win a championship
Business of Football: The Steelers Should Secretly Want Le?Veon Bell to Hold Out
Why is a Steelers backup running back's jersey the No. 1 seller in the NFL?

Last Updated: July 27, 2017

Site: Behind the Steel Curtain - All Posts
Report: As expected, Le?Veon Bell not likely to show at Steelers training camp today
Steelers Training Camp 2017: 5 offensive camp battles that will shape the 53-man roster
2017 Pittsburgh Steelers Camp Confidential
The 2017 State of BTSC Address
Podcast: Breaking down the obstacles facing the Steelers in training camp
Steelers 2017 Training Camp: Dates and Times for 52nd Steelers camp
Steelers Fan Coach/Exec Hatin' Final Results: Bill Belichick is the most hated Coach/Exec
Steelers Podcast: ?The Standard is the Standard? returns tonight 9:30 pm ET

Last Updated: July 27, 2017



Site: Steelers ? CBS Pittsburgh
Dunlap: Five Things I?m Paying Attention To In Latrobe
2017 Pittsburgh Steelers Training Camp Guide
Chris Mack: Nobody Asked Me
Antonio Brown Says Steelers Need Le?Veon Bell
Steelers To Honor Late Dan Rooney With Jersey Patch
James Conner Greets Fans At Moon Twp. Giant Eagle
Steelers RB James Conner Has Top Selling NFL Jersey
Senior NFL Writer John Clayton Says Steelers Are Wise To Go Year To Year With Le?Veon Bell
Former Steelers QB Michael Vick To Kaepernick: Get A Haircut
NFL Network?s Rapoport: Surprised Bell Didn?t Take Steelers ?Substantial? Offer
Le?Veon Bell Feels Steelers Undervalued Him In Negotiations
No Long-Term Deal Between Le?Veon Bell, Steelers
Bruce Arians: ?I Was Bitter? About Exit From Steelers
?The Ben Roethlisberger Show? Enters 5th Year On 93.7 The Fan
Steelers Make Forbes List Of Most Valuable Sports Teams
Report: Martavis Bryant Wants To Have ?Man To Man? Conversation With Ben Roethlisberger
Former Steelers RB DeAngelo Williams Retires From Pro Wrestling, Eyes NFL Return
Report: Steelers CB Artie Burns Arrested In Miami
Rock Steelers Style 2017 Date Announced
Watch: Steelers CB Ross Cockrell Paints Happy Hypocycloids
Steelers Rookies Go Sightseeing On Segways
Steelers? Roethlisberger Spends Father?s Day At Annual Youth Camp
Steelers Ink First-Round LB Watt To Rookie Deal
Ed Bouchette Not Expecting Long-Term Deal For Le?Veon Bell
Ticket Information For Family Fest At Heinz Field
Steelers LB James Harrison Calls Out NFL For His Third Drug Test Of Offseason
Steelers Great Jack Ham Teams Up To Support Medical Marijuana Farm
Steelers Release 2017 Training Camp Schedule
LOOK: Le?Veon Bell Donates $750,000 To High School For Turf Field
Loosen Up: NFL To Allow Some Flair In Celebrations
Steelers? Rookies Visit Children?s Hospital, Lift Spirits Of Young Patients
Steelers Release TE Ladarius Green, Sign Terrell Watson
Steelers Sign JuJu Smith-Schuster, Release Mel Blount?s Son
Steelers Sign RB James Conner To 4-Year Contract
Steelers Agree To Terms With Fifth Round Draft Pick
Attention Steelers Nation: James Conner?s Jersey Is Now On Sale
Steelers Select QB, DB, Long Snapper, Linebacker On Day 3 Of NFL Draft
Steelers Fans Excited To Welcome James Conner To Team
Steelers Pick Hometown Cancer Survivor James Conner In NFL Draft
Steelers Select WR In 2nd Round, CB And Hometown Favorite RB In 3rd Round
Last Updated: July 27, 2017

Site: TribLIVE Steelers Stories RSS Feed
Steelers prepare to begin 52nd training camp at St. Vincent
Michael Vick the coach? Ex-Steelers QB to intern with Chiefs
Report: Ravens QB Joe Flacco could be out 6 weeks
NFL notebook: Browns QB Cody Kessler opens camp atop depth chart
Browns? Joe Thomas ?not worried? about CTE
Injury-riddled Ravens ready to ?just move forward?
Terrelle Pryor uses local workout sessions to prepare for debut with Redskins
Last Updated: July 27, 2017


Pittsburgh Steelers
Find Pittsburgh Steelers football schedules, scores, news & game day photos provided by Pittsburgh Post-Gazette in Pittsburgh PA.
---
---