Pittsburgh Steelers News
Pittsburgh Steelers news, rumors, scores, schedules, predictions, picks against the spread
Pittsburgh Steelers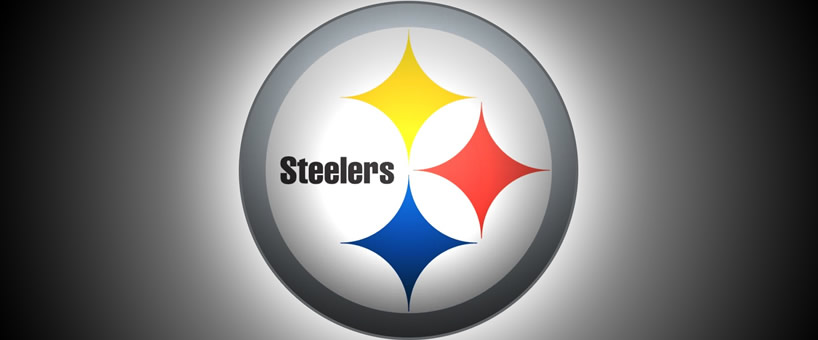 Do you want all of the Steelers headlines from popular Steelers websites all in one place? This is the place!



Site: Steelers Gab
Steelers QB Roethlisberger Won?t Chat About Retirement Speculation; Nor Commit to Anything Past 2017
Green Gone ? Steelers Release TE Ladarius Green After Just One Season
A Former Steelers OL Says QB Ben Roethlisberger Really Considered Retiring
Report: Steelers Ink FordhamTE Phazahn Odom Following Minicamp
Steelers Release Four Players Including CB Al-Hajj Shabazz and WR Canaan Severin
Steelers Release Veteran QB Zach Mettenberger
A Rundown of All the Pittsburgh Steelers 2017 NFL Draft Picks
Steelers Go Back to the OLB Tree; Select T.J. Watt with the 30th Pick in the NFL Draft
Steelers Get Back Wide Out Martavis Bryant Following Conditional Lift of Suspension
Steelers WR Antonio Brown Goes Back to the Mother of His Kids After Leaving Her for Instagram Model

Last Updated: May 28, 2017

Site: Heels, Sox & Steelers
Wait, There's a Draft Tonight?
NEW THREAD
Game Thread, Week 21: Green Bay Packers
Game Thread, Week 20: New York Jets
Game Thread, Week 19: Baltimore Ravens
Game Thread, Week 17: Cleveland Browns
Game Thread, Week 16: Carolina Panthers
Game Thread, Week 15: New York Jets
Game Thread, Week 14: Cincinnati Bengals
Game Thread, Week 13: Baltimore Ravens
Game Thread, Week 12: Buffalo Bills
Game Thread, Week 11: Oakland Raiders
Game Thread, Week 10: New England Patriots
Game Thread, Week 9: Cincinnati Bengals
Game Thread, Week 8: New Orleans Saints
Game Thread, Week 7: Miami Dolphins
Game Thread, Week 6: Cleveland Browns
Game Thread, Week 4: Baltimore Ravens
Stuff
Game Thread, Week 3: Tampa Bay Buccaneers
Game Thread, Week 2: Tennessee Titans
QB Controversy!
Game Thread, Week 1: Atlanta Falcons
Down Goes Byron
Listen to Me Talk About the Steelers...

Last Updated: May 28, 2017


Site: Pittsburgh Steelers source:espn - Google News
Up to three Steelers starters currently without a contract for 2017 - ESPN (blog)
James Harrison's amazing feats of strength - ESPN (blog)
JuJu Smith-Schuster gets surprise message from Steelers great Troy Polamalu - ESPN (blog)
Steelers rookies bring fun to children's hospital with 'JuJu On That Beat' and cornhole - ESPN (blog)
Roethlisberger: '110 percent committed' for '17 - ESPN
No Steelers dare try James Harrison's insane 675-pound hip exercise - ESPN (blog)
'Raise the ceiling': Antonio Brown welcomes pressure of $68M deal - ESPN (blog)
Steelers' TE plan after Ladarius Green: More Jesse James, more receivers - ESPN (blog)
Steelers' Le'Veon Bell to have high school stadium named after him - ESPN
PITTSBURGH -- Steelers receiver Antonio Brown gives a three-pump approval of the NFL's touchdown-celebration rule ... - ESPN

Last Updated: May 28, 2017

Site: FOX Sports Digital
Gallo hits 15th HR as Rangers snap skid
Kipnis, Tomlin lead Indians past Royals 10-1 (May 28, 2017)
Bourdais returns to Indianapolis Motor Speedway after crash
Alexander Gustafsson mauls Glover Teixeira with punishing fifth round knockout
Feng holds on for 1-stroke win at LPGA event in Michigan
Takuma Sato of Japan wins the 101st running of the Indianapolis 500
Takuma Sato wins the Indianapolis 500
How to watch the Liga MX final between Tigres and Chivas Guadalajara
Bruce Arena names USMNT roster for crucial June matches, including World Cup qualifier at Mexico
Raiders sell out season tickets despite impending move to Las Vegas
Last Updated: May 28, 2017



Warning: MagpieRSS: Failed to parse RSS files. (> required at line 172, column 33) in /home/ziola1048/drodd.com/mysportsscoop/rss/rss_fetch.inc on line 238

Warning: array_slice() expects parameter 1 to be array, null given in /home/ziola1048/drodd.com/mysportsscoop/steelers/index.php on line 257
Site:

Warning: Invalid argument supplied for foreach() in /home/ziola1048/drodd.com/mysportsscoop/steelers/index.php on line 260
Last Updated: May 28, 2017

Site: Scout.com > SteelCityInsider.net
A Young Alpha Stepping Forward
2017 Fantasy Football Primer
Golson, Steelers Keep Fingers Crossed
Q&A: Cam Heyward
Steelers OTA 1: Bryant Back
2017 Pittsburgh Steelers Team Outlook
Breaking Down Loss Of Green
Steelers Release Green, Warren
Snapshot: Ethan Cooper
Early Buzz Out Of Rookie Camp
Cornerbacks Steal Spotlight, And Ball
The Insiders Look At Steelers Rookies
Wolfley Studies T.J. Watt
Steel: Good Draft, But Was It Enough?
More Aggressiveness Needed In Steelers' Draft
Wolfley: Steelers' Biggest Little Signing
Orndoff Has A Chance With Steelers
Not Among The Disgusted
'Astro' Dobbs Highlights Day 3
Sutton To Help Steelers Man Up
Conner No Sideshow To Steelers
Steelers Add JuJu
JuJu Smith-Schuster drafted late in 2nd round
Steelers Wish List, Part II
T.J. Watt: His Own Man
Steelers Draft T.J. Watt
It's Show Time
Drumroll, Please ...
Top 10 Steelers Fits
Bryant Reinstated
Last Updated: May 28, 2017



Site: Pittsburgh Steelers on Yahoo! Sports - News, Scores, Standings, Rumors, Fantasy Games
William Gay is still at corner for the Steelers

Last Updated: May 28, 2017

Site: Behind the Steel Curtain - All Posts
Football Outsiders post-draft predictions have the Steelers vying for a No. 1 seed
Xavier Grimble out to prove he can be the TE the Steelers have been looking for
Despite crowded position group, Steelers keeping William Gay at CB through OTAs
The return of Steelers WR Martavis Bryant is much larger than anyone may realize
Pittsburgh Steelers top two rookies reflect on the first week of OTAs
Know Your New Enemy Part Three: The Baltimore Ravens Draft Class
Saturday BTSC Six-Pack of Steelers questions
Point/Counterpoint: Is Steelers WR Darrius Heyward-Bey?s time up in Pittsburgh?

Last Updated: May 28, 2017



Site: Steelers ? CBS Pittsburgh
LOOK: Le?Veon Bell Donates $750,000 To High School For Turf Field
Loosen Up: NFL To Allow Some Flair In Celebrations
Steelers? Rookies Visit Children?s Hospital, Lift Spirits Of Young Patients
Steelers Release TE Ladarius Green, Sign Terrell Watson
Steelers Sign JuJu Smith-Schuster, Release Mel Blount?s Son
Steelers Sign RB James Conner To 4-Year Contract
Steelers Agree To Terms With Fifth Round Draft Pick
Attention Steelers Nation: James Conner?s Jersey Is Now On Sale
Steelers Select QB, DB, Long Snapper, Linebacker On Day 3 Of NFL Draft
Steelers Fans Excited To Welcome James Conner To Team
Steelers Pick Hometown Cancer Survivor James Conner In NFL Draft
Steelers Select WR In 2nd Round, CB And Hometown Favorite RB In 3rd Round
Steelers Take T.J. Watt In First Round Of NFL Draft
Dunlap: Will Martavis Bryant Play It Straight This Time?
Steelers? Le?Veon Bell Releases Music Video
Steelers: WR Martavis Bryant Reinstated On Conditional Basis
Dunlap: Lack Of Martavis Bryant News Is Curious
Steelers? Roethlisberger Makes Up With Hometown In Ohio
Pirates Honor Late Steelers Owner Dan Rooney
Steelers? 2017 Regular Season Schedule Released
PSO Plays ?O Danny Boy? One Final Time For Dan Rooney
Hundreds Attend Funeral For Dan Rooney
Public Viewing Held At Heinz Field For Dan Rooney
Authors Reflect On Legacy Of Dan Rooney, Art Rooney
How The ?Rooney Rule? Changed The Game Of Football
NFL Commissioner Roger Goodell Reflects On Dan Rooney?s Legacy
Steelers QB Ben Roethlisberger Remembers ?Father Figure? Dan Rooney
Penguins Honor Dan Rooney During Game
Public Viewing To Be Held At Heinz Field For Dan Rooney
Keidel: Dan Rooney Didn?t Play A Single Down, But Did More For Football Than Anyone
Former Mayor: Dan Rooney Played Pivotal Role In Transforming The North Shore
Bishop Zubik: Dan Rooney Was ?Quintessentially A Pittsburgher & Very Humble?
A Tribute To Dan: The Rooney Legacy
Pittsburghers Saddened By Passing Of Steelers Legend Dan Rooney
Sports Community Remembers & Honors Memory Of Dan Rooney
Pittsburgh Steelers Chairman Dan Rooney Dies At Age 84
Steelers Announce 2017 Preseason Schedule
Dunlap: NFL Hypocritical In Las Vegas Matters
Report: NFL Fining Players Who Participated In Vegas Arm Wrestling Event
Steelers? Alejandro Villanueva Reportedly Gives Up Seat On Overbooked Flight, Refuses Compensation
Last Updated: May 28, 2017

Site: TribLIVE Steelers Stories RSS Feed
Last Updated: May 28, 2017


Pittsburgh Steelers
Find Pittsburgh Steelers football schedules, scores, news & game day photos provided by Pittsburgh Post-Gazette in Pittsburgh PA.
---
---