San Francisco 49ers News
San Francisco 49ers news, rumors, scores, schedules, predictions, picks against the spread
San Francisco 49ers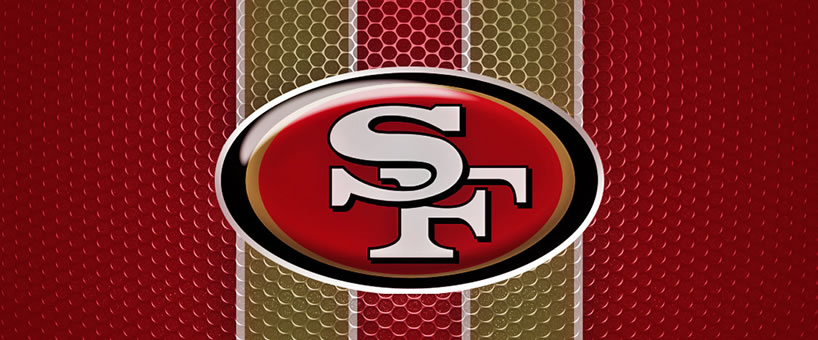 Do you want all of the 49ers headlines from popular 49ers websites all in one place? This is the place!



Site: San Francisco 49ers RSS Feed
?Starter? Dobbs grateful for second chance after last year?s arrest
49ers cut WR Martin; re-sign P Schmidt
Photos: San Francisco 49ers at training camp
A.J. Jenkins gets lots of looks in practice
Former 49ers GM John McVay remembers the golden years
Telling number for 11 WRs beyond Boldin: 30
Once-jittery James confident he?s 49ers? top punt returner
In wake of Culliver?s injury, 49ers contact CB Wright
Four sidelined WRs return to practice
Fangio on Asomugha: ?I think the jury is still out?
Catch This: 49ers sign WRs Collie, Hawkins
49ers host three try-out wide receivers
Is the Chris Culliver injury a harbinger of things to come?
Special-teams standout Spillman eager for expanded role
CB Culliver will miss season with ACL tear

Last Updated: May 28, 2017

Site: San Francisco 49ers : News
NaVorro Bowman Back at Full-strength, Embracing LB Competition
Brian Hoyer Finds Familiarity in Kyle Shanahan's Offense
Solomon Thomas is Training with Future Hall-of-Famer DeMarcus Ware
7 Player Updates from 49ers HC Kyle Shanahan
11 Observations from 49ers OTAs: May 23
NFL Loosens Rules Against Touchdown Celebrations
49ers Named Pop Warner Little Scholars Team of the Year for Outstanding Commitment to Community
5 Position Groups to Watch in 49ers OTAs
NFL Analyst Predicts Two 49ers Late-rounders to be Key Contributors
Longtime 49ers Photographer Receives Prestigious Industry Award
49ers Name Ran Carthon Director of Pro Personnel
Joshua Garnett is 'In a Great Place' Ahead of Year 2
David Shaw Assesses the Solomon Thomas, DeForest Buckner Combination
David Shaw Believes Sky is the Limit for Solomon Thomas
Former 49ers T Len Rohde Passes Away

Last Updated: May 28, 2017


Site: San Francisco 49ers on Yahoo! Sports - News, Scores, Standings, Rumors, Fantasy Games
Harbaugh goes Biblical, responds to Jacobs' criticisms of his coaching
Shanahan: Brooks earns place on 49ers' first-team defense
Judge tosses suit against NFL over cheerleader wages

Last Updated: May 28, 2017

Site: FOX Sports Digital
Gallo hits 15th HR as Rangers snap skid
Kipnis, Tomlin lead Indians past Royals 10-1 (May 28, 2017)
Bourdais returns to Indianapolis Motor Speedway after crash
Alexander Gustafsson mauls Glover Teixeira with punishing fifth round knockout
Feng holds on for 1-stroke win at LPGA event in Michigan
Takuma Sato of Japan wins the 101st running of the Indianapolis 500
Takuma Sato wins the Indianapolis 500
How to watch the Liga MX final between Tigres and Chivas Guadalajara
Bruce Arena names USMNT roster for crucial June matches, including World Cup qualifier at Mexico
Raiders sell out season tickets despite impending move to Las Vegas
Last Updated: May 28, 2017


Site: 49ers source:espn - Google News
Awkward beginnings: Kyle Shanahan finding his rhythm as 49ers head coach - ESPN (blog)
No contact: 49ers slowly working Reuben Foster back from shoulder surgery - ESPN (blog)
Barnwell's offseason report cards on Cardinals, Rams, 49ers, Seahawks - ESPN
Staying healthy, laying foundation top priorities for 49ers in OTAs - ESPN (blog)
49ers' Joe Williams took break from football to come to terms with loss of sister - ESPN (blog)
Solomon Thomas heads back to school after 49ers rookie minicamp - ESPN (blog)
Former 49ers OT Len Rohde dies - ESPN
Cornerback now, surgeon later, Ahkello Witherspoon is 49ers' renaissance man - ESPN (blog)
Trades give 49ers chance to get franchise quarterback ... next year - ESPN (blog)
Harbaugh: Schwartz handshake scrum my bad - ESPN
Last Updated: May 28, 2017


Warning: MagpieRSS: Failed to parse RSS files. (> required at line 172, column 33) in /home/ziola1048/drodd.com/mysportsscoop/rss/rss_fetch.inc on line 238

Warning: array_slice() expects parameter 1 to be array, null given in /home/ziola1048/drodd.com/mysportsscoop/49ers/index.php on line 302
Site:

Warning: Invalid argument supplied for foreach() in /home/ziola1048/drodd.com/mysportsscoop/49ers/index.php on line 305
Last Updated: May 28, 2017



Site: SFGate: All about the San Francisco 49ers : Niners Turf Blog
49ers-Cards: The opener
Good News, Bad News
Lions Game
Turf Blog gives way to Niner Insider
Blocking the Wrong Guy
Seahawks TD on First Drive
First Drive Sputters
Tonight's Preview
Love-and-Hate with Frank Gore
The Response to the Responses

Last Updated: May 28, 2017

Site: 49ers Webzone News
Shanahan delegates offensive duties to 49ers staff
Brandon Jacobs vows to get Jim Harbaugh fired
Vance McDonald unfazed by draft weekend trade talks
Get to know 49ers rookie Pita Taumoepenu
Die-hard fan in 49ers front office grew up in the dynasty days
'Have you ever played football?' 49ers rookie has a strong answer now
Shanahan: Brooks earns place on 49ers' first-team defense
49ers Twitter Mailbag: Surprise cuts, Carlos Hyde and more OTA talk
How much would Colin Kaepernick cost the Seahawks?
Ahmad Brooks: A Curious Player of Forgotten Lore
Barrows: Keep an eye on 49ers safety Lorenzo Jerome
Kyle Shanahan at top brings real meaning to practicing
49ers LB Navorro Bowman back to full speed at OTAs
49ers rookie TE George Kittle jumps into the wrestling ring
Chip Kelly lands TV job and he'll probably be good at it
McDonald toasts Shanahan for communication of trade talks
San Francisco 49ers: UDFAs with the best chance to make 53-man roster
Lynch's First Draft Class Will Set Tone for 49ers Rebound
ESPN hires Chip Kelly to be college football analyst
Chip Kelly finds a job ... in sports media
Chip Kelly resurfaces as NCAA football analyst at ESPN
No contact: 49ers slowly working Reuben Foster back from shoulder surgery
Ex-49ers coach Chip Kelly finds a job
Brandon Jacobs: Jim Harbaugh didn't know what he was doing
Chip Kelly returns to college football -- as analyst
ESPN hires Chip Kelly as studio analyst
Chip Kelly signs with ESPN as studio analyst
ESPN hires Chip Kelly
Eric Mangini would vouch for Colin Kaepernick, if a team asked
Awkward beginnings: Kyle Shanahan finding his rhythm as 49ers head coach

Last Updated: May 28, 2017



Site: Niners Nation - All Posts
49ers roster breakdown, 90-in-90: NaVorro Bowman
NN Armchair GM challenge results reveal a couple surprises
Looking back at our 1-90 49ers rankings a year later
Golden Nuggets: Training camp approaches for 49ers, rest of NFL
Spike Lee deletes Instagram post stating Colin Kaepernick signed with Seahawks
49ers begin process of building Tom Rathman?s Hall of Fame statue
Daniel Kilgore noted a change to 49ers strength routine
Kyle Juszczyk explains why he chose uniform No. 44
Last Updated: May 28, 2017

Site: Scout.com > NinersDigest.com
2017 Fantasy Football Primer
NFL changes overtime, roster moves
NFL Draft grades
NFL Coaching Hot Seats Heading Into 2017
Worst Plays of Week 11
Worst NFL Plays from Week 7
Kaepernick shows up in Muhammad Ali shirt
2016 Expert Sleepers, Busts & Breakouts
10 greatest one-handed catches in NFL history
Top 10 RB Performances in the Super Bowl
49ers announce new coaching staff
Report: 49ers hire O'Neil as D-coordinator
Report: 49ers fire DC Mangini
Metrics say Kelly should slow down
Hyde had surgery on fractured foot
Q/A with 49ers new coach Chip Kelly
Watch: Chip Kelly's introductory presser
49ers deciding between Kelly and Shanahan?
Report: 49ers to interview Coughlin
Hue Jackson meets with 49ers for five hours
Not an Option for SF, Payton Stays w. Saints
Thumb injury complicates Kaepernick's future
York addresses the future of 49ers
Coaching rumer mill kicks off with Payton
49ers win in OT, finish 5-11
Staley weighs in on coordinator's status
Davis re-activated, Wilhoite to IR
Tomsula praises young 49ers' practice habits
Smith, Gabbert differ on Week 17's 'momentum'
49ers place Draughn on IR, add TE Hamm
Last Updated: May 28, 2017

Site: NinerFans.com ? A San Francisco 49ers Blog
VIDEO: 49ers? Jed York anticipated Ravens drafting Reuben Foster
Sakamoto: Why 49ers DT DeForest Buckner will make Pro Bowl in 2017
VIDEO: 49ers? Reuben Foster delivers EPIC clothesline on QB Deshaun Watson!
VIDEO: 49ers MLB Reuben Foster blows up Leonard Fournette, LSU Running Back?s reaction? Priceless!
VIDEO: ESPN Adam Schefter said 49ers would?ve passed on Myles Garrett?
VIDEO: 49ers John Lynch admits team had 4th round grade on C.J. Beathard. Then why trade up?
VIDEO: 49ers Reuben Foster delivers violent blows! Kills ball-carriers!
ESPN Mel Kiper: NFC West Grades are in. Where do 49ers stack up?
Sakamoto: 49ers Jimmie Ward earns 5th year option
Sakamoto: 49ers John Lynch delivers first-round knock out!


Last Updated: May 28, 2017
San Francisco 49ers
Find San Francisco 49ers football schedules, scores, news & game day photos provided by The San Francisco Gate in San Francisco CA.
---
San Francisco 49ers Headlines
San Francisco 49ers News - San Francisco 49ers Headlines
Email
---